The best business model that an organization adopts determines its success. One way a business can use to shorten its path to identifying an optimal business model is by adopting business models that have already been tried and tested by others.
Find below business models best suited for manufacturing businesses and examples of firms using those models:
1)         Mass Customization
A business combines mass production with room for customers to customize some features of its product. This allows for specific needs of customers to be catered for, thus the company is able to grow its market share and also meet customer demands. These results in high customer satisfaction and retention rates.
Example; Miadidas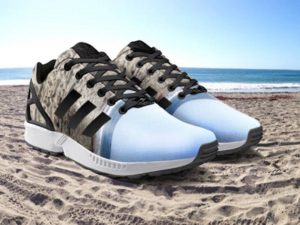 Miadidas is a shoe and apparel company. Customers are able to design their own shoes or apparel in terms of names and colors and have them printed with those adjustments.
2)         Solution Provider
A company provides a full package of related products and services with the aim of meeting customer needs. The solution can include several products and services such as maintenance, installation and support from the customer services desk. At times the company will partner with other service providers for non-core services.
Example; Best Buy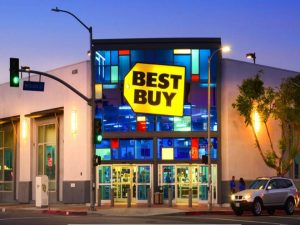 Best Buy is an electronics company that has partnered with Geek Squad, a company that provides technical support for electronic devices, to sell solution packages to its customers. Geek Squad provides warranty services to customers when they purchase electronics from Best Buy.
3)         Self-service
These where a company lowers the prices of a product or services by letting customers perform part of the product or service delivery themselves. The lower prices result from the cost savings that the company replaces employees with self-service option and automated systems.
Example; IKEA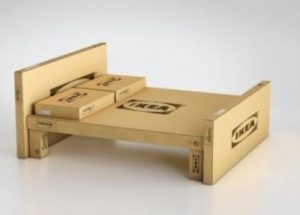 IKEA is a furniture company that offers furniture at lower prices by allowing the customers to assemble themselves once they arrive at their destination after purchase. The furniture, packaged in flat packs, makes it easy for the customers to carry and/or transport.
4)         Reselling
A company distributes products and services from another company; a manufacturer. The distributing company provides advice in addition to selling the product.
Example; Optomed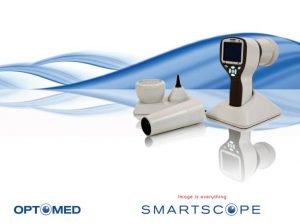 This is a medical technology company based in Finland that manufactures handheld retinal cameras for screening of eye-disease. The company has established a global distribution network by partnering with various eye-care providers.
5)         White label
This is where a company outsources its manufacturing function then sells the products under its brand. This can result a business model that is best for both the manufacturing business and the "white label" company.
Example; Foxconn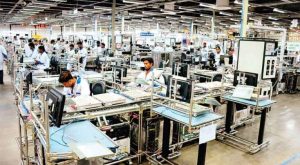 Foxconn, a multinational electronics manufacturer, manufactures 'white label' products and components for a number of brands such as Apple and Dell. The economies of scale have enabled Foxconn to lower its production costs and turnaround times. The companies that have outsourced their production are able to focus their efforts increasing their market share.
6)         Versioning
A company manufactures different versions of the same product then charges different prices for each model. The company is able to maximize its sales by capturing the different values perceived by customers and charging differentiated prices accordingly.
Example; Toyota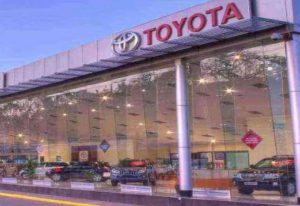 Toyota has several versions of its Toyota passenger car; Yaris, Corolla, Camry, Prius and Avalon. Each version is targeted at a different customer segment, has slightly different features and price. The company is able to capture different customer tastes and preferences and charge different prices accordingly.
7)         Crowdfunding
This is where a project or business raises funds for implementation by having a large number of people invest mostly through internet-mediated platforms. The investors receive returns on their investments.
Example; Pebble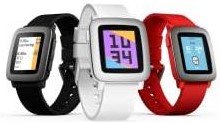 Pebble, a smart watch maker, raised $10.3 million through a crowdfunding platform Kickstarter. Kickerstarter helps organizations raise money to fund their creative projects and ideas. The projects normally have a timeline and target a minimum funding goal. If the minimum funding goal is not met within the set deadline, no money is collected. Only 5% of the funds raised is taken by Kickstarter.
8)         Razor and Blade
This business model was first introduced by razor manufacturers. The razors are sold cheaply with the replacement blades being sold expensively. The strategy is to sell the initial product cheaply with the goal of making money from the frequent replacement of complementary parts. This is a business model that can be best adopted by a manufacturing business that is trying to penetrate a new price sensitive market.
Example: Hewlett – Packard (HP) Company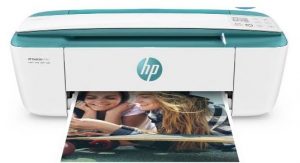 Hewlett – Packard applies the razor and blade model to its inkjet printers. The printers are sold at or below cost with the aim of generating revenue for the company from proprietary cartridges repeated purchase over the life of the printer.
9)         Co-creation
The model involves a community working together to solve a problem or develop a product. More often a collaboration platform is used to facilitate the process.
Example; LEGO Ideas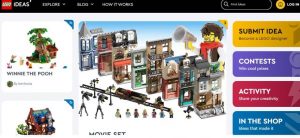 LEGO, the world's largest manufacturer of toys, has a platform where customers and fans can contribute their ideas for new products. An idea with more than ten thousand votes is qualified to be considered for production. The company runs with the ideas generated by fans and is in charge of all the final decisions such as the model design and sales channels.
10)       Outsourcing
Outsourcing involves a company choosing to focus on its core activities by contracting non-core functions to other companies. This enables the company to save on costs as these are often cheaper when outsourced.
Example; Unilever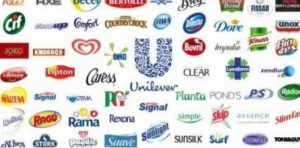 Unilever, a multinational, is a manufacturer of fast-moving consumer goods which include personal care products, cleaning agents, food, beverage etc. It has outsourced management of its integrated enterprise resource planning system to another company. This has enabled Unilever to save €700 million per year in operational activities.
11)       Insourcing
This is a company that takes back a business process or asset that had previously been outsourced to a given company. The insourcing decision is informed by the changing fortunes where outsourced activities turn out to be more expensive to the company due to factors like tax and transportation costs.
Example; General Electric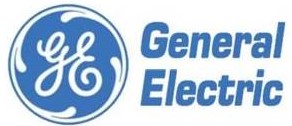 General Electric, an energy company, decided to take back some of its offshore production like appliance manufacturing to the United States. This was due to the increase in labor in the previously low production cost countries and shipping costs. Another reason for insourcing was because of reputation benefit that would result from local production and increased product quality.
12)       Orchestration
A company provides a joint solution to a problem or need by combining and coordinating the activities of independent organisations.
Example; Nike+ Fuel Lab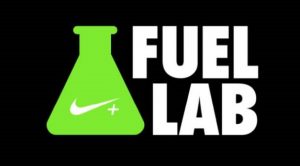 Nike started Nike+ Fuel lab in 2014; a partnership initiative with technology companies whose goal is to develop better solutions for athletes. The program leverages on partners' services, expertize and products to provide solutions.
13)       Crowdsourcing
It is the process of obtaining services, ideas or information from a large group of people through the internet, often an online platform. The most common way of crowdsourcing is through organized innovation contests or idea competitions.
Example; Quirky

Quirky, a social network, allows its community of members to contribute innovative ideas, picks the best ideas and then works with product designers and manufacturing companies to make products. On making sales from the product, it shares 30% revenue with the creators of the product.
14)       Leveraging resources
It involves a company selling some of its internal resources as separate services or products. This enables the company to generate additional revenues by using the existing production processes to launch other revenue streams. This a good business model that is best suited for manufacturing businesses that want to grow their profit margins.
Example; Sennheiser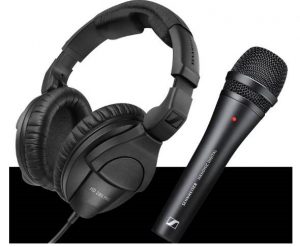 Sennheiser, a manufacturer of audio equipment and sound systems, offers its expertise externally via its Sennheiser Sound Academy through trainings and e-learning modules.
15)       Disintermediation
Disintermediation is the process of eliminating intermediaries from the supply chain. These results in shortening of the distribution process of a product. The customer purchases a product directly from the supplier or manufacturer instead of purchasing it from a retailer.
Example; Dell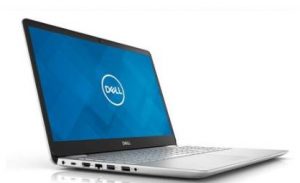 Dell, a computer manufacturing company, eliminated retailers from its supply chain by selling its products directly to consumers. Disintermediation leads to increased customer access to company information and grows the brand.
Conclusion
Deciding on which model to use as a manufacturer determines the success of the business. Some models are suited for specific types of businesses. When a business model matches the needs of the business, it results in efficient delivery of your product or service leading to increased customer loyalty and business growth.